Center for Excellence and Equity in Teacher Preparation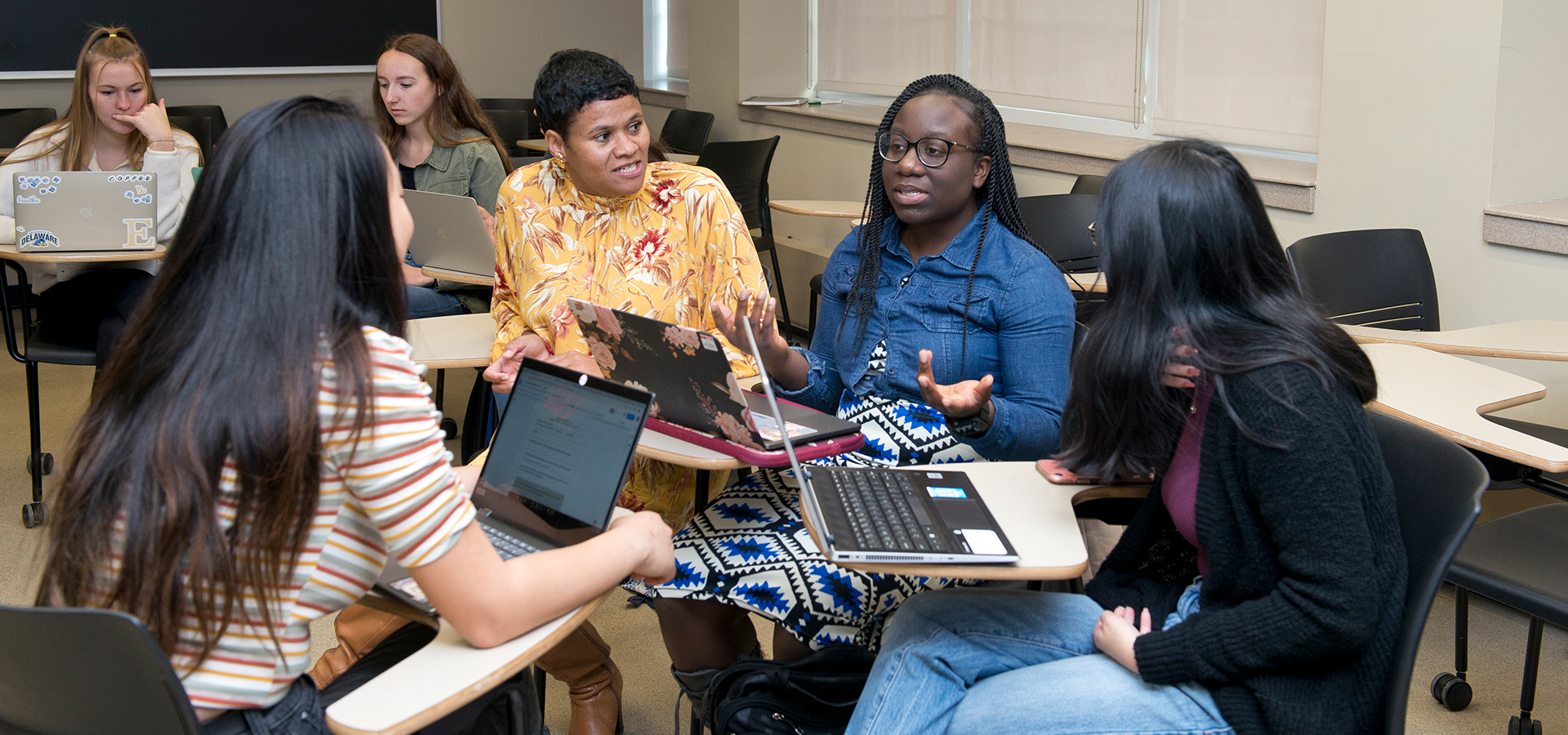 Diversity, Equity & Inclusion:
An Inventory of Research & Practice
 The Purpose of the Inventory
Welcome to the College of Education & Human Development's Inventory of Diversity, Equity, and Inclusion Initiatives. The inventory is a comprehensive and searchable online database of the various projects, curricular innovations, collaborations, research, and events designed to advance diversity, equity and inclusion within our teacher preparation programs.
The purpose of the inventory is threefold: to highlight and celebrate the DEI initiatives currently taking place within our teacher preparation programs, to publicize and increase awareness of the DEI initiatives in order to attract and engage prospective students, faculty, and staff from diverse backgrounds, and to facilitate partnerships between current and future faculty members as they discover aligned interests.
The College of Education and Human Development is committed to attracting, inviting, and engaging a diverse student and faculty community that prioritizes integrity and respect for all people. Our vision is to have diverse and motivated students and faculty that lead in solving critical educational problems. While there is plenty of progress to be made and we are working toward it, we do invite you to explore our DEI Inventory and DEI work in our teaching, clinical work, and research.
Complete List of All DEI Projects
University of Delaware Diversity Resources
Frequently Asked Questions
For additional questions about the Diversity, Equity, and Inclusion Inventory, please contact:
Christine Gorowara
Senior Associate Director & Assessment Coordinator
Center for Excellence and Equity in Teacher Preparation
200 Academy Street, Room 108
(302) 831-3137
cargoro@udel.edu