Center for Excellence and Equity in Teacher Preparation
Teachers of Tomorrow Program
UD's College of Education & Human Development offers the Teachers of Tomorrow Program to support high school students interested in becoming teachers.
The College of Education and Human Development offers a program that supports Delawarean high school students from underrepresented backgrounds who are interested in becoming teachers.
Rising high school juniors and seniors are invited to enroll in this program that will introduce them to the field of education and provide them with the skills necessary to succeed in college.
For Summer 2023, this program will begin with a Summer Institute for two weeks in June. Participants will receive support during the college application process, engage with a community of future educators, and grow as a leader.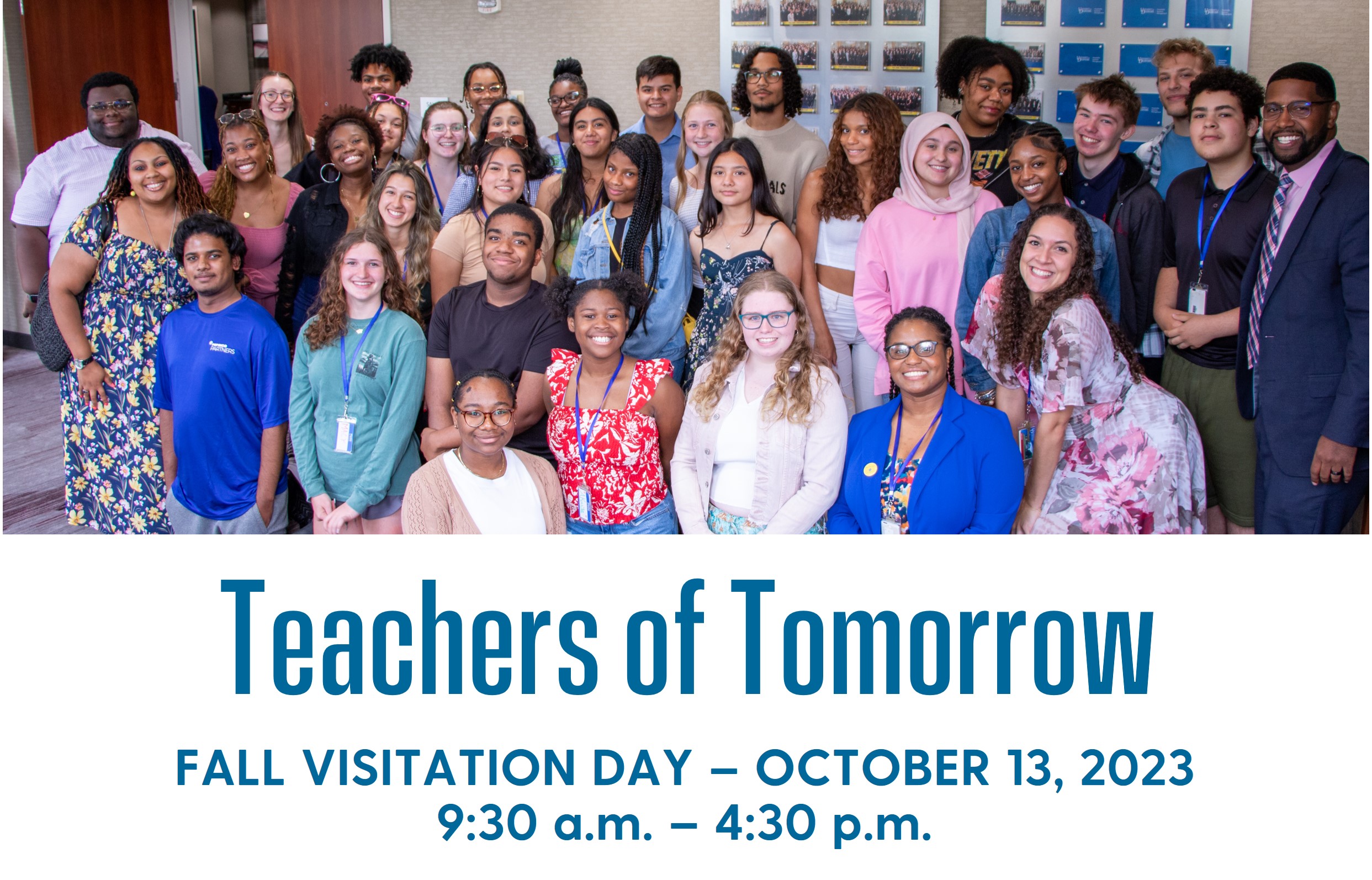 Calling all Delaware high school sophomores, juniors, and seniors with a passion for teaching – this is your chance to experience our innovative approach to education!
Fall Visitation Day offers a unique opportunity to step into the world of education. During your visit, you'll embark on a campus tour, engage with current students, connect with dedicated staff and faculty from our nationally ranked education programs, gain valuable insights during an admissions presentation, and sit in on a college class.
This event provides students with a complimentary lunch and offers transportation to and from campus in each of the three counties (New Castle, Kent, and Sussex). Registrations for this event will be accepted up until October 6, 2023 but transportation will not be provided to registrants after September 29.
To apply for this program you will need the following information:
Completed online application
An unofficial high school transcript to upload (from 9th grade to present)
The name and email address from a recommender
A personal statement
A list of your activities or resume
Please visit the Programs Requirement page for a full list of details.